Nebraska Door and Window Commercial Services
Fortunately, at Nebraska Door and Window, a family-owned firm, we proudly design and install high-quality commercial doors and windows for every organization. We meet all your door and glass needs, so you'll trust us for your next project. It is a pleasure to develop your personalized quote or bid on your project, so your organization will present a professional exterior to the public. We develop quotes to ensure you meet your construction or remodeling budget without skipping steps or sacrificing quality.
Glass and Glazing
We design and build aluminum storefronts and entrances to serve the needs of diverse organizations. Visit our online gallery for examples of schools, hospital units, car dealerships, hotels, and more! Our technical team offers consultations on different applications, including new construction, remodels, replacements, and maintenance. If your commercial windows and doors are not standing up to normal wear-and-tear for 20 to 30 years, then it's time to invest in new materials backed by our superior workmanship.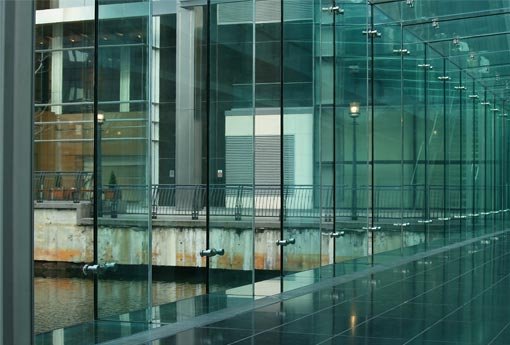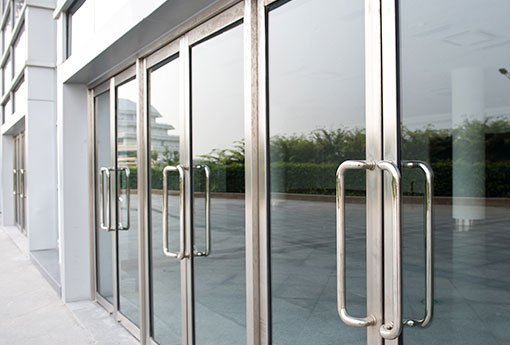 Commercial Door Maintenance
Commercial doors are the key points of entry for customers, suppliers, employees, and the general public. All entry points to a business should discourage undesirable activities. Ensure that your company's doors are in top condition to discourage theft and vandalism. If you notice precipitation, air leaks, wind, or cracks have reduced the integrity of your doors or their component parts, let our experts recommend a solution. Nebraska Door and Window specialize in difficult door repairs and replacements, including closers, pivots, and door hinges.
Automatic Door Operators
Commercial doors sustain damage over time from repetitive use. Our technicians install, replace, or repair various mechanisms, including push-button openers and sliding automatic entrances. You might be hesitant to invest in this upgrade, but a sliding door is the most efficient way to regulate people entering and leaving the building without human intervention. A sliding door is not required for ADA compliance, but it removes many barriers to people with physical challenges.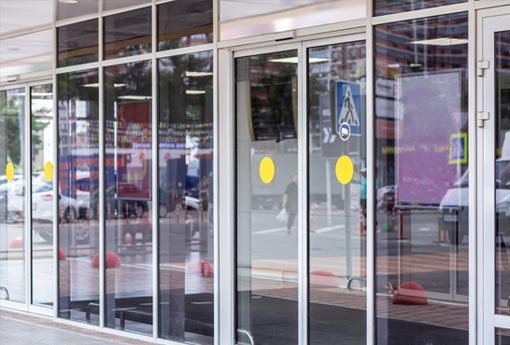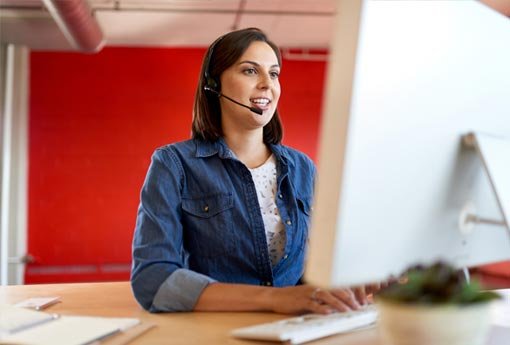 24-Hour Assistance
If your windows or doors face problems that cannot be ignored overnight or throughout the weekend, such as damage, failure, or lockout, we offer 24-hour assistance. We will handle your telephone call and decide if it's necessary to send a qualified technician to diagnose the problem, which gives you, the manager or business owner, more peace of mind.
Quality Products For Your Needs
To ensure the front and rear of a commercial building are accessible, we design NABCO Entrances, including Gyro Tech automatic door operators.

EFCO offers a variety of windows, doors, and automatic entrances, including cost-effective glass and framing solutions, that make a simple storefront look new.
We are certified installers of OBE Thermal and Nonthermal storefronts. These product lines help businesses manage the effects of extreme weather conditions.

Choose from Non-Thermal, Thermal, and Extra Thermal storefront lines made here in the USA.
Get Your Free Estimate
At Nebraska Door & Window, we pride ourselves on offering customized glass solutions that suit your needs while saving time and money. Contact our team today to schedule a free estimate on any of our auto, residential, or commercial services.